Paddle Surf in Famara, Lanzarote
SUP – "Stand up paddling" can be compared to yoga, Tai Chi, Pilates. In appearance it is a very easy sport until you try yourself. Most people can get easily into the SUP. They just jump on board and immediately paddle. However, when you put more attention to the sport, you can always find something new. When we talk about stand up paddling, all can think of painful hands, but actually takes the strain of the entire body. Even before you know it the challenge of how to turn the board, you need to maneuver strength, balance and co-ordination of the whole body.
Stand up paddling lessons in Famara with Waterman are conducted in small groups led by SUP instructor with international ASI license.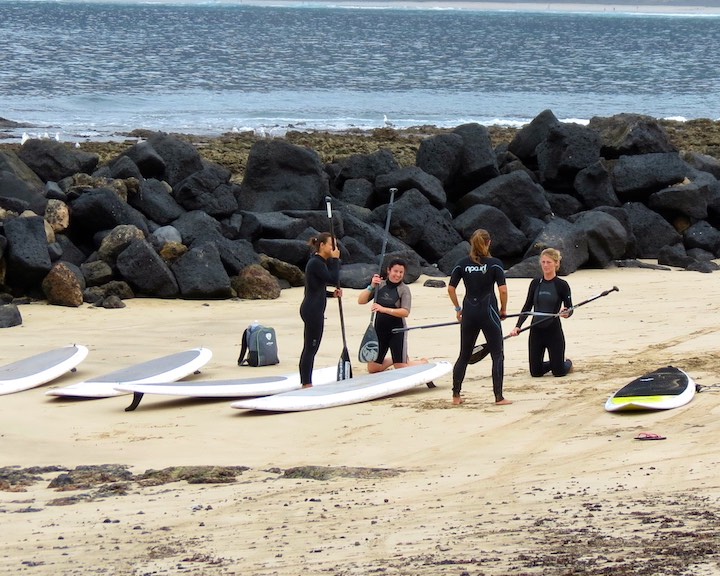 Introduction with board/paddle and first steps on the board. Getting all the information when, how, where and why starting with stand up paddling.
Duration: 2.5 hours
Price: 60€
Private Lesson: 100€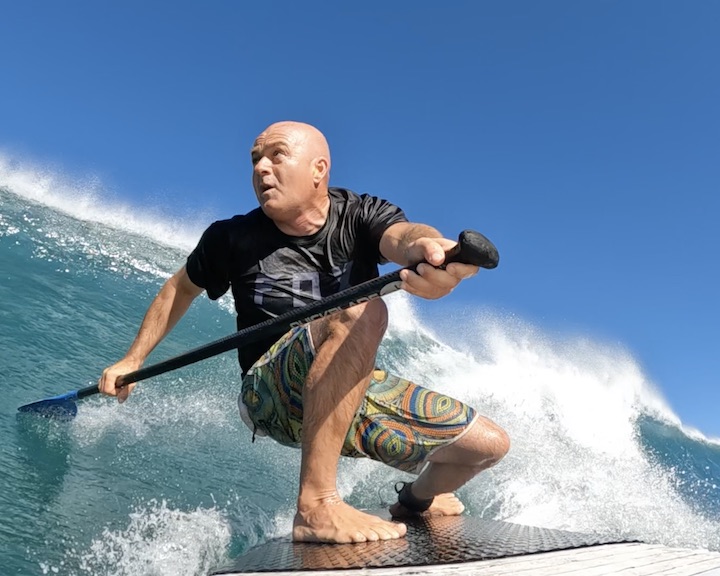 If you ever had a chance to surf waves you probably agree with us that the feeling is incredible. Being there with a board and a paddle is even better. During the lessons you will get all the tips how to catch some waves and how to handle them.
Duration: 2.5 hours
Price: 60€
Private lesson: 100€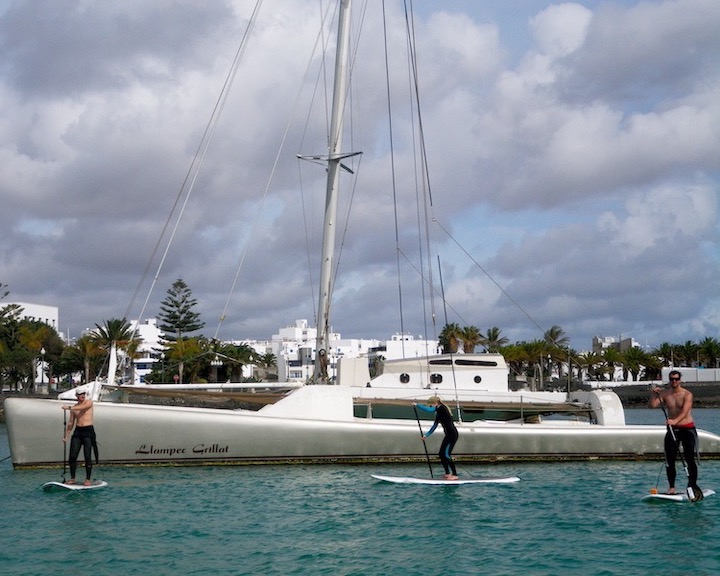 Lanzarote has amazing beaches. We can explore them with stand up paddle. We organize 1/2 day trips.
Duration: 
1/2 day trip (approx. 3 hours)
Price: 60€
1 day rent
| | |
| --- | --- |
| Surf board (soft top) | 15€ |
| Surf board (hard top) | 20€ |
| Wet suit | 5€ |
| Body board | 10€ |
| Body board flippers | 5€ |
| SUP board | 35€ |
1 week rent
| | |
| --- | --- |
| Surf board (soft top) | 70€ |
| Surf board (hard top) | 105€ |
| Wet suit | 25€ |
| Body board | 50€ |
| Body board flippers | 25€ |
| SUP board | 150€ |